A detailed, complete city map for the most famous city in RTG's Cyberpunk 2.0.2.0.
Last updated 21 Nov. 2001

Please take a moment to read the Copyright Notice for this material.
---
This page has been accessed
times since 26 August, 1997.
---
NEW!
Now you can have your own high-resolution copy of this Night City map in PDF format! All you need is Acrobat Reader (free from Adobe) to view and print it. Click HERE to download your copy now!

Don't have Acrobat Reader? Click

to install it on your computer.
---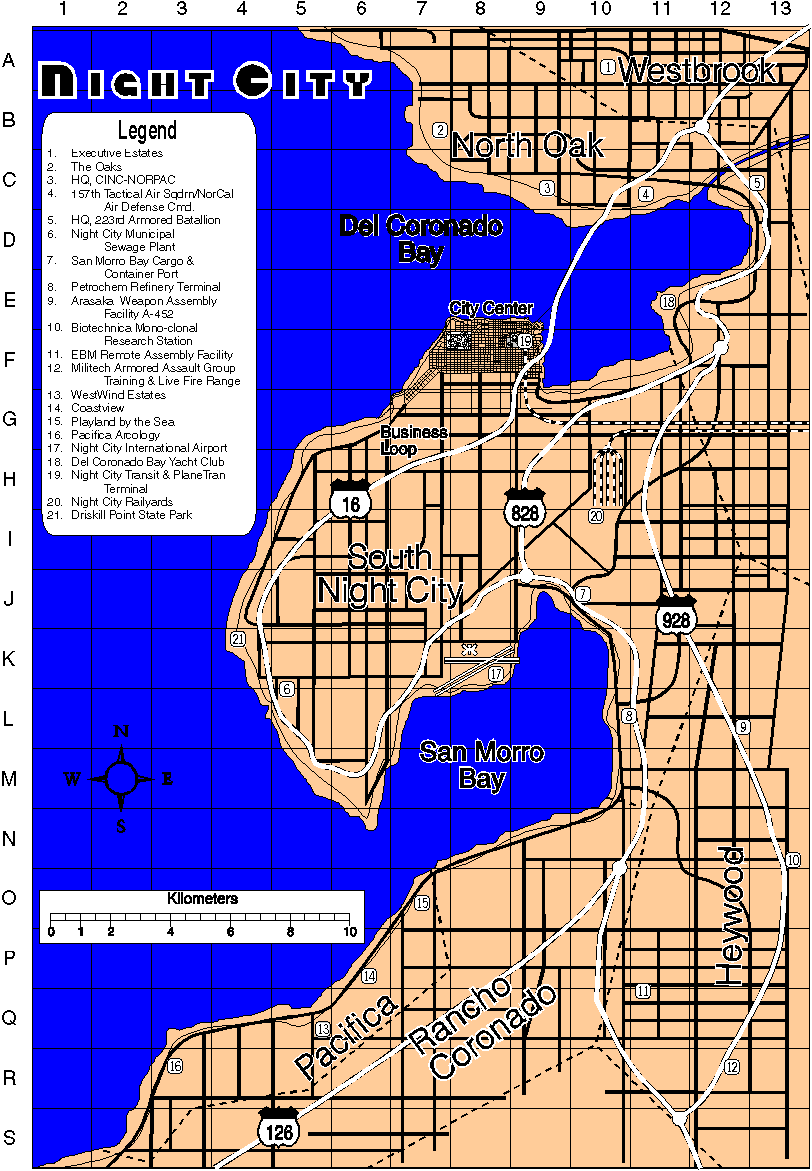 This map was created using CorelDraw! 5.0 and represents my attempt to completely integrate all information presented in the Night City Sourcebook into a single consolidated map. All of the suburban maps shown in the back of the sourcebook have been assembled (and in some cases, corrected) and all known major points listed in those maps have been included.
Before you start digging too hard, you should be advised that a number of additional locations have been added strictly for my own CP2020 campaign. They include:
Del Coronado Bay Yacht Club.
Night City Transit & PlaneTran Terminal.
Night City Railyards.
Driskill Point State Park.
All other items on the map should be correct.
---
Additions? Questions? Comments? E-mail me at markc@ssgfx.com.